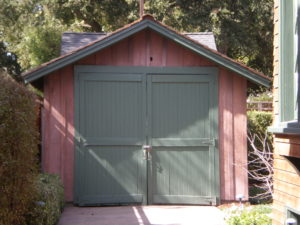 We've just started working with Hewlett Packard Enterprise.  HPE is an organisation with a long track record and history in technology, tracing their roots back to a classic start up story of two guys in a garage – what some would argue was the birthplace of Silicon Valley itself. What started as Hewlett-Packard, like any firm, needed to evolve and adapt to survive as the market disruptions and transformations happen. The original organisation has been around as one of the major forces in IT since the start of the computer era. Over the decades they've floated off their electronic and bio-analytical measurement instruments businesses, acquired the likes of Compaq and EDS, as well as becoming a major force in PCs and printers. All this alongside their roots in manufacturing servers, mini computers, data storage, and networking hardware.
In 2014 they split the PC and printers business from its enterprise products and services business to form HP Inc, and HPE respectively – now two separate entities on the NYSE. Last year HPE spun off its "non-core" software business in a merger with Microfocus, as well as a similar spin-off and merge of their Enterprise Services business with CSC, in a series of moves that focuses them back on their computing infrastructure roots. Their new strategy is encapsulated in this paragraph lifted from their CEO Meg Whitman's 7 September announcement of last year:
"I want to be crystal clear – HPE is not getting out of software. Software is still a key enabler of our go-forward strategy, but we need the right assets to win in our target markets. Moving forward, we will double down on the software capabilities that power and differentiate our infrastructure solutions and are critical in a cloud environment."
The new HPE wants to be known as the industry's leading provider of hybrid IT built on ultra secure, software-defined infrastructure.

As part of their new approach HPE launched the enterprise.nxt resource which can be found at the Insights tab of their main website, at insights.hpe.com and HPE.com/nxt. Agile Elephant is delighted to be contributing content to this site which aims to provide insights and resources to help IT pros shape the future of business. Here are the articles we've contributed so far:
There's some great content on there from a variety of HPE experts and technology journalists. The editors asked us to contribute content on digital transformation and emerging technologies. We're delighted to be involved. Please contact us if you've got any suggestions for topics or if you want to hear more.