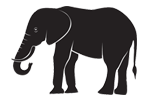 Come to a practical event about digital transformation and driving business value with digital tools, social collaboration and new business models.  Get involved with a different style of conference, as well as our meetups and unconferences. These are all inclusive events that focus on business process and ROI aimed at people in business who want to find out how to make digital work, as well as experienced practitioners and consultants.
We partner with Kongress Media to co-produce our London conferences about business transformation and digital enablement.   From 2014 to 2017 we ran the Enterprise Digital Summit London, focused on the future of the organisation, four times in November each year.   In November 2017 our friends at Kongress Media decided to run two versions of the conference each year with us from 2018 onwards.  The London Summit in June will be themed around the digital workplace.  The London Summit in November will be themed around the future of the organisation as in previous years.
Our conferences are practical, pragmatic "how to" kinds of events with a focus on customer case studies and what works, as well as what's next.  There are other events that focus on the outbound use of social media – for marketing, PR and communications.  Our events focus on new ways of working, new business models and and use of digital approaches end to end across the business.  We always major on the culture change required to make digital transformation to work in your organisation to add real, measurable value to the bottom line.
Enterprise Digital Summit London
Co-produced by Kongress Media and the Agile Elephant team
This year's two conferences are in the detailed planning stage finalising the agenda, looking to sign up sponsors
Timing – 5 & 6 June 2018 themed on digital workplace technology, 21 & 22 November themed on the future of organisation enablement
Each edition has a detailed pre-conference workshop day, followed by a full conference day
Event size – 135 people
Location – The British Academy for the humanities and social sciences, 10-11 Carlton House Terrace
Speakers – Previous conferences have had opening keynotes from Christopher L. Fussell (McChrystal Group and co-author of Team of Teams), Euan Semple, Stowe Boyd, David Terrar (Agile Elephant) and Livio Hughes (POST*SHIFT).  Other speakers have included Dr. David Wilkinson (The Oxford Review), Dave Shepherd (Barclays), Mara Tolja (Deutsche Bank), Bonnie Cheuk (Euroclear), Celine Schillinger (Sanofi Pasteur), Luis Garza (CEMEX), Lee Bryant (POST*SHIFT), Elena Velazquez (Amadeus IT Group), Jenni Lloyd (PurposeLab) 

Robin Riley 

(UK Ministry of Defence)

, Jennifer Moss

(Plasticity Labs),

Richard Hughes

 (Broadvision), Matthew Mowell (IBM), Trudi Schifter (AquaSPE), 

 

Björn Negelmann (Kongress Media) and Sukhmeet Panesar (NHS England) – the current agenda and detail for both conferences are over here
We usually arrange live blogging, drawing and cartoons from the conference, which has been provided by Adam Tinworth and Matthew Buck (Drawnalism) and Virpi Oinenen
Media partners – diginomica and CompareTheCloud and Disruptive.Live
Topics to be covered:
What are the strategic building blocks for Digital Transformation?
The Agile Elephant view of current and future trends
Barriers to adoption
Driving employee engagement
Driving ROI
Culture change and leadership required to transform
Organising for Digital Transformation – what characteristics does the 21st Century business need?
Customer case studies – previous years have included NHS England, UK MOD, Lenovo, Amadeus, Sky, Barclays, Shell, Deutsche Bank, CEMEX, Sanofi Pasteur, Vodafone, and Bupa