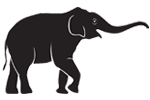 We work with a variety of social technology providers to deploy enhanced collaboration solutions. Our solutions are designed to:
Help customers exploit the shift in communications from broadcast to conversations using social tools and new ways of working
Build better web communities that engage their customers, partners, suppliers and employees, with blogs, forums, wikis, documents and more
Build better intranets that help them build an engaged workplace by sharing the stories and accomplishments of their organization in real time
Although our approach to solution building is vendor agnostic, we have partnerships with a number of social business platform and social tool providers who we work with to provide a foundation for delivering measurable business value.
We only choose partners who use secure technology designed and supported by one experienced team, not a collection of open source modules and plugins from different groups and individuals.
You can find out more about the range of services we provide in support of our solutions, but our approach puts business first. Our Agile Elephant approach can work with any of the available social business platforms, but at the moment we have partnerships with:
ITBrix's WordFrame Community platform
WordFrame is at the forefront of a new breed of business communication tools that combine blogs, forums, wikis, social networking, the use of RSS feeds, group messaging and document management. It provides a single, secure, cloud-based platform that combines all of these technologies in to a web publishing and collaboration environment that is designed to help you build a better web community connecting people inside and outside of your organisation.
Thingamy's Barely Repeatable Process Management (Workplace delivered as a service)
It's a workplace, where everything happens.   Thingamy delivers the pertinent information, tools, and tasks at the right time to the right people.  It captures all that happens in context and creates any kind of report, including accounting, in real time.  It ensures perfect and unbreakable flows.  It adds total accountability. It can free up to 2/3 of a knowledge worker's time. And it's able to deliver what all those three letter acronym systems are supposed to deliver, although not in quite the same way, probably rather better.
We are in dialogue with a number of well known social business and collaboration platform vendors. Further partnerships to be announced shortly.