Surfing the Waves of Community Management
As the power of communities across the enterprise gathers momentum it's those who manage these communities who are at the helm. We know that communities enable more effective and engaging ways of working but it's a fast paced journey. Managing the speed of digital transformation across enterprises demands a deep understanding of both technology and human communication and how they can work effectively together. With this in mind we have created 3 leveled Community Management packages and also offer bespoke solutions to help you on your journey.
SPLASH: Starting Out
You may have some form of external community management (eg: social media) in place but wish to extend this to create internal communities. Make a splash with the Splash package which focuses on setting up engaging and successful internal communities.
WAVE: Building and Strengthening
You are making waves with your internal and external communities – they're up and running but you would like to strengthen and build on the foundations laid. This package provides a full health check of your existing communities and offers bespoke solutions to give you the momentum needed to take you to the next level.
SURGE: Streamlining across the end to end business chain
You are looking to adapt corporate strategies and integrate workflows to achieve the maximum potential across both internal and external communities. The Surge package helps streamline communities across the entire business to drive value to the bottom line.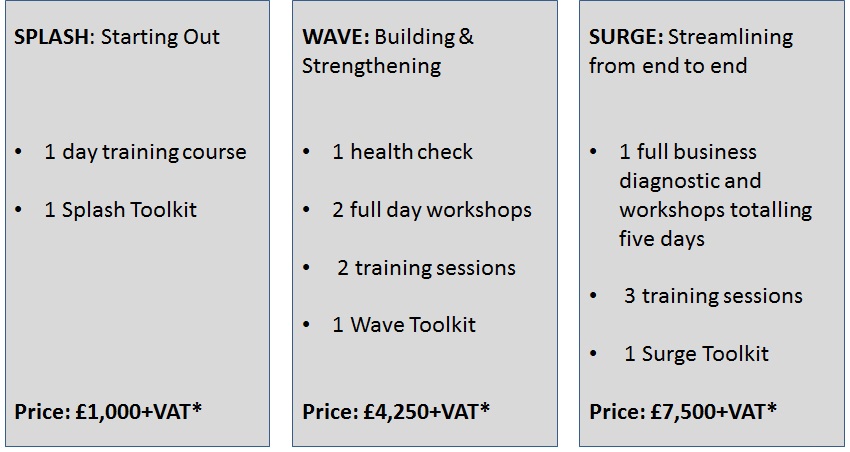 * Notes:
Travel, Accommodation and meals are extra