The three founders met at London's ground-breaking Tuttle Club in 2007, and have worked together on various Digital Enterprise and Social Business projects since then, including the Patchwork Elephant events at London's Social Media Week, which led directly to the formation of Agile Elephant Limited.
Alan Patrick – Founder and CXO

Alan has spent 30 years helping companies to use cutting edge technologies to improve business performance. He was involved in the design of early factory and logistics networks, and in using them  to drive lean operations in digital supply chains from the very early days of their inception.  He has held board and senior management roles in a number of major technology corporates and high technology startups, as well as consulting for McKinsey and Deloitte's/PWC. He has also been an interim MD/CEO a number of times, to turn around and transform high tech businesses. In 2005 Alan co-founded Broadsight, a specialist consultancy and system design house focusing on applying cutting edge broadband and networking technology to businesses. Broadsight has worked in cutting edge areas such as IP and Web TV,  Mobile TV and Advertising, Real Time search, e-Readers, as well as many other projects over the years.
An increasing  amount of work has been in applying the emerging Social technologies, including building social media monitoring tools and applying social tools to real business areas such as customer helpdesks, customer service and retention, marketing and lead generation, and internal organisational knowledge sharing over global operations for areas such as product feedback, innovation, and service and maintenance. Alan has been listed by Microsoft and Business Reimagined amongst the UK's leading Social Business Influencers.

twitter: http://twitter.com/freecloud
linkedin: http://www.linkedin.com/in/alanpatrick
blog: http://broadstuff.com
David Terrar – Founder and CXO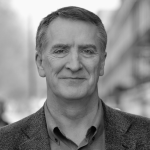 David's expertise covers digital, cloud, social, mobile, software, strategy, operations, sales and marketing. He's heavily involved in promoting and supporting the UK Cloud scene as Director and Deputy Chair the chair of the Cloud Industry Forum, chaired techUK's SaaS Group, and was a Director of EuroCloud UK.   He is a regular speaker at digital transformation, social media, social business and cloud computing events. He helped design and implement on-line communities for the likes of ICAEW and the International Bar Association, was one of the founders of the CreativeCoffee Club, and was co founder of Amplified – the network of networks. He's been blogging on business, digital technologies, and social media since 2005. He comes from a background of over 30 years operating in the trenches of the software business,  having started in IBM and then worked in management and director roles for companies like Interactive, CSI, Cyberaid, Brook Street Computers, DataWorks, Indus and CODA. . Although his history is rooted in traditional enterprise systems he is passionate about the intersection of cloud computing, mobile technology and social media, how these tools can be deployed to make business more effective, and the way these trends are changing the world of work.  He's regularly listed as an influencer on cloud, digital transformation and social business.
twitter: http://twitter.com/DT
linkedin: http://www.linkedin.com/in/davidterrar
blog: http://medium.com/@DT & https://www.enterpriseirregulars.com/author/david-terrar/
Janet Parkinson – Founder and CXO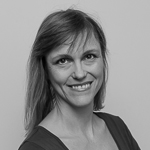 Janet has over 20 years experience working at Operations Director level within the social technology, social business and global communications industries consulting to FTSE 100 companies globally.  Janet gained solid experience of social media, social technologies and online marketing as UK Head of Operations for Quirk Digital Marketing which included involvement in the launch, selling and consulting of the social media monitoring analytics tool BrandsEye and the the creation of online marketing and social media strategies for major international companies.  This experience has enabled her to build an in depth knowledge of the current social business scene.
Most recently she has been involved in the launch, marketing and selling of several innovative Social Business companies and products including: MiPins (Health & Wellbeing/Employee Engagement platform) and the Smart Work Company (The Smart Work Company (which provides experiential learning programmes for business leaders in new ways of working).
For over 10 years Janet built a leading international language recruitment consultancy assisting FTSE 100 companies source and build teams from the global talent pool.  She is an Occasional Lecturer at the University of Arts, London in Employability which includes recruitment techniques using Social Media. Janet speaks fluent French and conversational German and Norwegian.  Her passion has always been the global nature of business, people and cultures and how technology is impacting upon the world of work.
twitter: http://twitter.com/JanetParkinson
linkedin: uk.linkedin.com/in/parkinsonjanet/
blog: http://technotropolis.wordpress.com/